In The AMASE Research Podcast, AMASE members talk with autism researchers, and autistic people connected with research, about their work. We are interested in what autism research means for autistic people, and how autistic people are involved in directing and prioritising research. Subscribe to the RSS feed, listen on SoundCloud, or read transcripts.
In the first episode of The AMASE Research Podcast, Sonny and Fergus talk with Dr Sue Fletcher-Watson (@SueReviews), Senior Research Fellow at The University of Edinburgh's Patrick Wild Centre, mostly about the Diversity in Social Intelligence project. This is an experiment looking at whether autistic people communicate better with each other than people do between different neurotypes.
In the second episode of The AMASE Research Podcast, Sonny and Fergus talk to Bérengère Digard (@BerengereDigard), a PhD student at Edinburgh University, about language and thinking. Bérengère is researching the cognitive effects of bilingualism in autistic and non-autistic adults. Many autistic kids have been excluded from language learning on questionable expert advice, and she's investigating whether the opportunity to develop cognitive skills like perspective-taking might make actually language learning especially valuable for autistic people.
In the second of two podcasts on the general theme of bilingualism and autism, Sonny & Fergus talk with Rachael Davis (@RachaelVDavis) about her work looking at the benefits of bilingualism on child development.
We talked to Maggi Laurie (@_mlaurie) at the University of Edinburgh about how autistic children play, the impact of technology on social interaction, and the development of joint attention.
Cameron Maitland (@c_a_maitland), a PhD student in Edinburgh, talks with Sonny & Fergus about his work on social identification and the mental health of autistic people.
We discussed the autistic community and other communities, the value of social connections and some parallels between the neurodiversity movement and the movement for the rights and acceptance of gay people.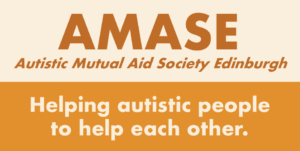 https://soundcloud.com/amasepodcast